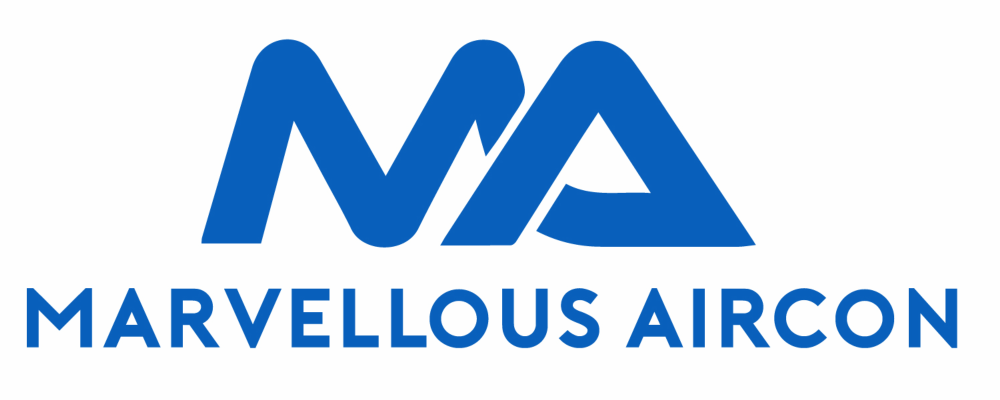 About Us
One of the leading and most trusted aircon servicing, Repair, Installation & Maintenance companies in Singapore, for years, we have been providing reliable and effective air conditioning services in the region using the latest equipment and technologies. Our team of experienced and skilled personnel is committed to provide you with great cooling solutions in a hassle free way. We know that you want no compromise on your indoor life. That's why we are dedicated to provide quality air conditioning services that are based on our principles of efficiency and effectiveness.

Cleaning & checking air filter, front panel & cover
Checking,deodorising and purifying filter
Cleaning & checking indoor evaporator coil
Cleaning & checking indoor drainage tray
Vacuuming of drainage system
Checking fan bearing and lubrication (if necessary)
Checking compressor suction and discharge pressure
Cleaning & checking air filter, front panel & cover
Checking,deodorising and purifying filter
Applying Antibacterial Spray
Cleaning & checking indoor evaporator coil
Cleaning & checking indoor drainage tray
Vacuuming of drainage system
Checking fan bearing and lubrication (if necessary)
Checking compressor suction and discharge pressure
Aircon gas top up(chargeable, if necessary)
Tightening electrical contacts
Lubricates fan bearings to make sure the unit operates quietly without producing any noise
Checks thermostats and controls of the unit
Cleans pipes, blower wheel and drain pans with appropriate chemicals
Cleans fan evaporator coil to facilitate smooth transfer of heat without the build up of dust and grime
Replaces faulty bearings and eliminates operational noise
We help you enjoy coolest and freshest indoor environment with our gas top up service. This service is needed in case of unsealed leakage. Before we can provide you with gas top up, it is essential to seal the leaking areas. Once it is done, you do not need gas top up until there is a leakage issue again. A number of factors may lead to gas leakage. These may include improper installation, poor quality copper pipe and more. Our team will educate you on the issues that involve gas leakage so that can avoid it in future.
Troubleshooting is another expertise of our Aircon service. Regardless of the brand of Aircon you have, we can provide you with just the right troubleshooting for your particular unit. No matter how simple or complex the issue is, you can trust us since our team has expertise in all Aircon problems and has years of experience to back their skill. We will troubleshoot the problems and present you with the report of the problems that are found, in addition to providing you with recommended repair options. Our troubleshooting options also include informing our customers all about the Aircon issues that they are facing and how we can help them restore the original functioning of their unit.

Normal Servicing
1 FCU – $40

2 FCU – $55

3 FCU – $70

4 FCU – $85

5 FCU – $100

6 – 9 FCU  – $19/FCU

10 FCU & above – $17/FCU
Chemical Wash
1 FCU – $85

2 FCU – $160

3 FCU – $230

4 FCU – $290

5 FCU – $350

6 – 9 FCU – $65/FCU

10 FCU & above – $55/FCU
Chemical Overhaul
1 FCU – $150

2 FCU – $280

3 FCU – $390

4 FCU – $480

5 FCU – $550

6 -9 FCU – $100/FCU

10 FCU & above – $90/FCU

Shahbudi Wahid
00:06 15 Apr 19
It is nice when you can find a company with genuine good and reliable service. I have found their staff to be well trained and willing to get into the problems with recommendations. Thanks for being

available to us.

read more
Avijit De
11:51 06 Apr 19
Excellent service. The customer handling by their stuff is really very nice. One of honest service provider for Aircon. Always recommend
Jared Wong
12:52 05 Apr 19
The technician was very professional and efficient. He explained the problem well and offered effective solution. Great job!
Ivan Lim
14:27 23 Feb 19
One of the best services available. There was an issue with the air conditioning units and Ms Tan was able to get an appointment for me on the same day. The technicians, Wei and his partner, did an

great job and fixed the issues. Very glad for the prompt and quality service. Will definitely be utilising their service again. 👍🏻

read more
John Anthony Garcia
01:09 23 Feb 19
Hands down to Boon for his quick and professional service! Called him last night and the following morning he's already at my doorstep. Very reliable and really knows what they're doing . Kudos!
Mirjam Nagy
07:38 21 Feb 19
Fast, efficient, professional services. The technician (Mr Chin) did a very thorough cleaning and explained the condition of each unit. Can warmly recommend!
Zain A
13:57 28 Jan 19
Aircon team was punctual and came right on time. Very professional. Told me what needs to be done because my aircon was not serviced for more than a year. Good, professional and clean technicians.

Recommended.

read more
Glenn Bucog
16:07 20 Jan 19
Great service. Was able to get appointment on the same day. Was provided good assessment and good price for additional services. Please keep it up and don't change anything.
Glenn Bucog
16:05 20 Jan 19
Great service. Was able to get appointment on the same day. Was provided good assessment and good price for additional services. Please keep it up and don't change anything.
Anwar Hussein
04:21 10 Jan 19
Contacted Ms Tan to make appointment for regular servicing. Prompt replies from her to fix the appointment. Servicing team arrived punctually and serviced professionally. They even gave tips to my

family on some good habits to adhere to while using the air con. Thank you Ms Tan and Team..

read more
Samuel Saw
15:31 08 Jan 19
Called yesterday for urgent help & appointment was made it today. All problems solved n whole house is now perfectly cool. Bravo & keep it up with the good work. Marvelous team & service rendered,

will definitely engage them once again even when we shift!

read more
Vernice Tan
09:18 08 Jan 19
Suddenly last night, 2 of my FCU were leaking badly like raining indoor with 3 pails of water. Marvellous was able to arrange service visit on the day itself which is a already a savior to me since

it is last minute request. Boon was able to identify the problem quickly and spot on. He is also able to provide possible long term solution for our consideration. He is able to provide explanation clearly on why it is leaking and make me understand my air con more.. Despite the urgent request, their price was reasonable and as offer in the price stated in website.. Thank you!

read more
Mohammed Abdul Hannan
12:52 06 Jan 19
On time and professional service. Friendly attitude. Performed the chemical wash with care. The technician was expert and knowledgeable. Overall, good service in a reasonable cost range.
Kerlin Keak
13:11 04 Jan 19
They are very professional. They gave good technical advices to us. If there's no need for certain services, they wouldn't say it's a must to do it, just to earn more. They are also very

punctual.

read more
Elfy Mohamad
12:09 27 Dec 18
Sam and his partner was great, explaining on certain issues with one of my fancoil unit and rectifying it by recommending an overhaul for it. They were punctual, service oriented, knowledgeable and

very tidy with their work. Special thanks to Miss Tan who was able to schedule me an appointment at a very short notice and her follow ups were good. Overall i am highly satisfied and will use Marvellous Aircon services again.

read more
simin zheng
13:56 17 Dec 18
Everything was great. The technicians arrived on time and they were friendly and efficient. Thanks for the great air-con service!
Jessica Gurevich
12:14 11 Dec 18
Would be great if I could pay with credit card, but otherwise a very positive experience. Easy to make booking, and the service guys were excellent. Quick, punctual, honest, they said our aircon was

very clean, no need for chemical wash, cleaned up after themselves.

read more
Bernard Q
12:53 24 Nov 18
I am very satisfied with the overall services of the technicians as they were professional and friendly at the same time. The service is value for money and the airconditioners are working smoothly

thus far.I will recommend this Marvellous Aircon service provider to my social network in return for the good services rendered.Thank you.RegardsBernard

read more
Nariko Koh
03:33 17 Nov 18
Thank u so much for servicing our aircons. Thorough and meticulous work. Punctual. Value for money service. Will definitely use your service again.
Adrian Mulholland
14:10 04 Nov 18
Very good service, needed urgent assistance and they did great job. Very competitive pricing. Would definitely recommend.
Phan Quoc Tuan
13:30 09 Oct 18
Very happy and satisfied with the service. The technicians were very meticulous and did thorough testing after servicing. Will definitely come back next time.
Jeffrey Tan
12:55 09 Oct 18
I'm impressed by the speed and professional service rendered by Kenny and his colleague. He takes times from what he's doing to explain to a layman like myself on the procedure of the cleaning. Would

definitely recommend your company to my friends. Keep up the good work. 😀

read more
Pradip Srikumar
12:49 30 Sep 18
I arranged for an appointment via their website and was contacted very promptly to confirm the date and time.Then the technician arrived on time and assessed my aircon situation. He explained to me

very clearly the issues and recommended the services.He proceeded to completely the servicing quite quickly. (About 45 min for Compressor Gas + Cleanup & Chemwash Fan Unit.) Price is competitive with other providers also.Will definitely use again for next service.

read more
Joycelyn Ng
13:14 28 Aug 18
This is the Best aircon servicing I ever tried.. I am very impressed by their service.Easy booking online & most important they came on the next day(very fast). Very efficient Service staff is very

patience answering my questions upon reaching my home..Thumbs up 👍🏻 Thank you guys..

read more
Darren Tan
13:26 13 Aug 18
Professional and efficient. Service Crew did on site inspection and recommended the appropriate servicing to be done for each air con. Pricing is affordable and value for money. No hard sell on

maintenance packages. Smooth and pleasant experience.

read more
Peter Chew
10:28 11 Aug 18
I am really thankful for the quick assistance for air-con servicing on the same day. Boon (the technician) came from across the island and did a great job advising on what should be done. He spent

quite a bit of time (and probably had to have a late dinner) due to my decision to do a chemical overhaul. I am so thankful the units are now functioning well again, and I will definitely be approaching the company again for the next servicing!

read more
Rhea Nera
12:59 30 Jul 18
Very fast and efficient. The guys were helpful with their advice and customer service was prompt with replies. This is the second time we've used them and no hesitation to sign up for a yearly

contract to service our aircon. Would recommend!

read more
Samuel Wong
12:57 30 Jul 18
Very pleased with the service you guys provide. Was timely, quick and efficient. There was no trying to up sell of other unnecessary services to me. The exact problem was rectified. Definitely a

satisfied customer!

read more
Renauld Chiam
13:29 25 Jul 18
The staff (Andy and Min) were punctual and efficient. Andy was explaining the process in detailed and demonstrated professionalism throughout the procedure. He also answered all my questions readily.

Overall, a good experience and will engage your service again.

read more
Chris Dougherty
07:59 14 Mar 18
Fast, friendly and knowledgeable. Always available on short notice and provide great service for very reasonable cost.
Shanmuga rajan
08:09 16 Jan 18
So quick to respond. I was just checking for servicing and got appointment in an hour time. The person did a good work of serving 5 units and gave good recommendations for each unit like the

healthiness, chemical washing, etc.

read more
Eugene Teo
10:20 29 Dec 17
Very prompt response! The company was able to do the servicing immediately the next day upon request. The technicians were polite and professional. Air con became much better after the servicing.
Denise Perry
08:51 06 Dec 17
Very happy with the air conditioning service these men provided today! They were pros the moment someone picked up the phone. The technicians were courteous, prompt, they cleaned up after themselves

and answered all of my questions. I highly recommend!

read more
Cherie W
03:28 20 Nov 17
Excellent customer service from Michael and prompt response with regards to confirming my appointment timing. The two technicians that came were superb. No time is wasted and the guys were efficient!

Indeed Marvellous. I will definitely book you guys again. 🙂

read more
Next Reviews




Hotline
(8am -10pm)

 
6428 6288